Bloomberg Asharq TV Studio
The Studio's design was created to organically bridge the gap between the audience and what is shown on screen. The concept was inspired by the idea of having the universe of Asharq visible through the windows of the studio, with the HQ Building being in the center to give the audience a great view into the various opening titles of the shows, and the feeling of being at the center of the information.  The studio utilizes clear glass and quartz material, and in doing so we created a connected identity that is consistent both conceptually and practically.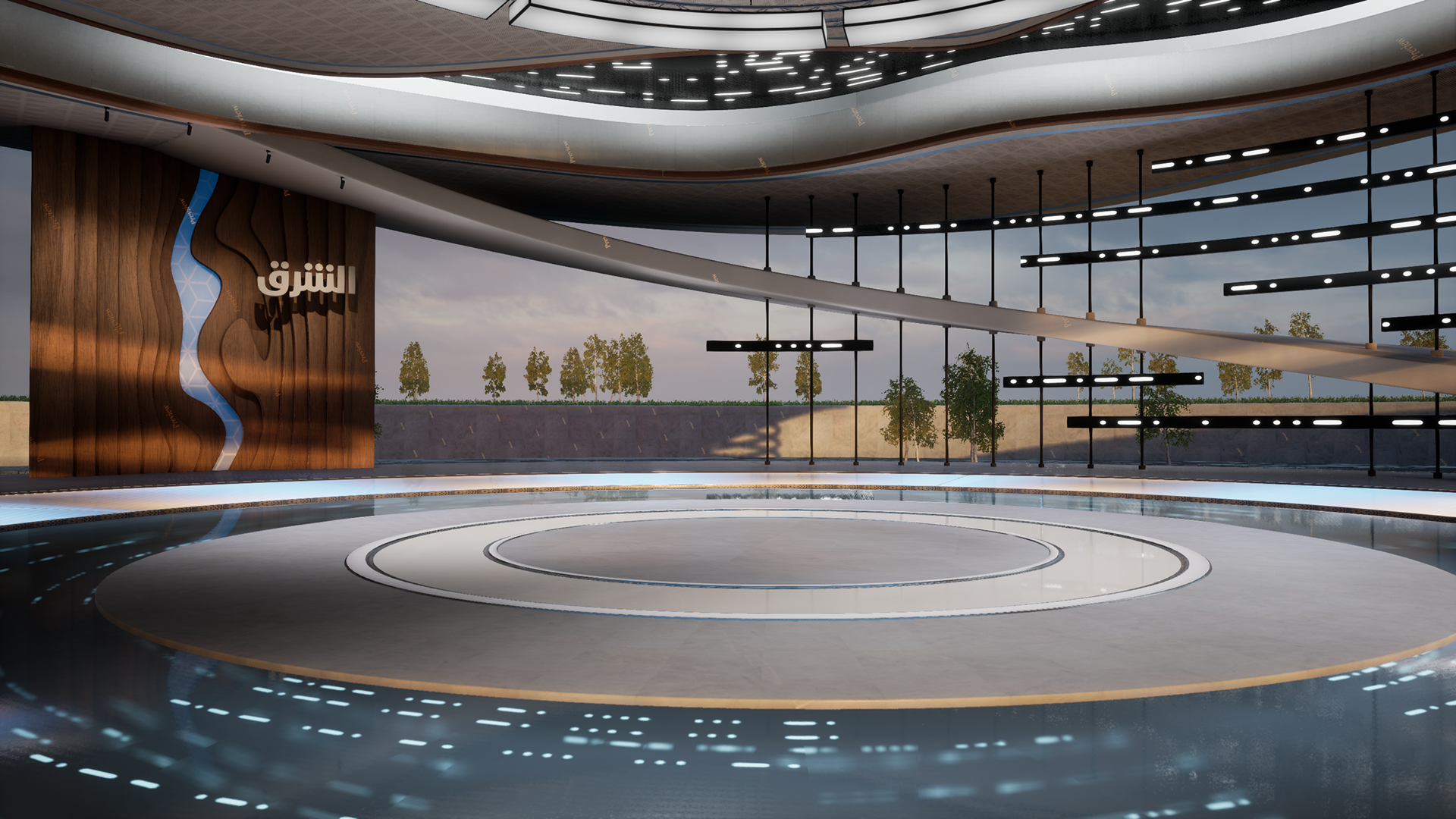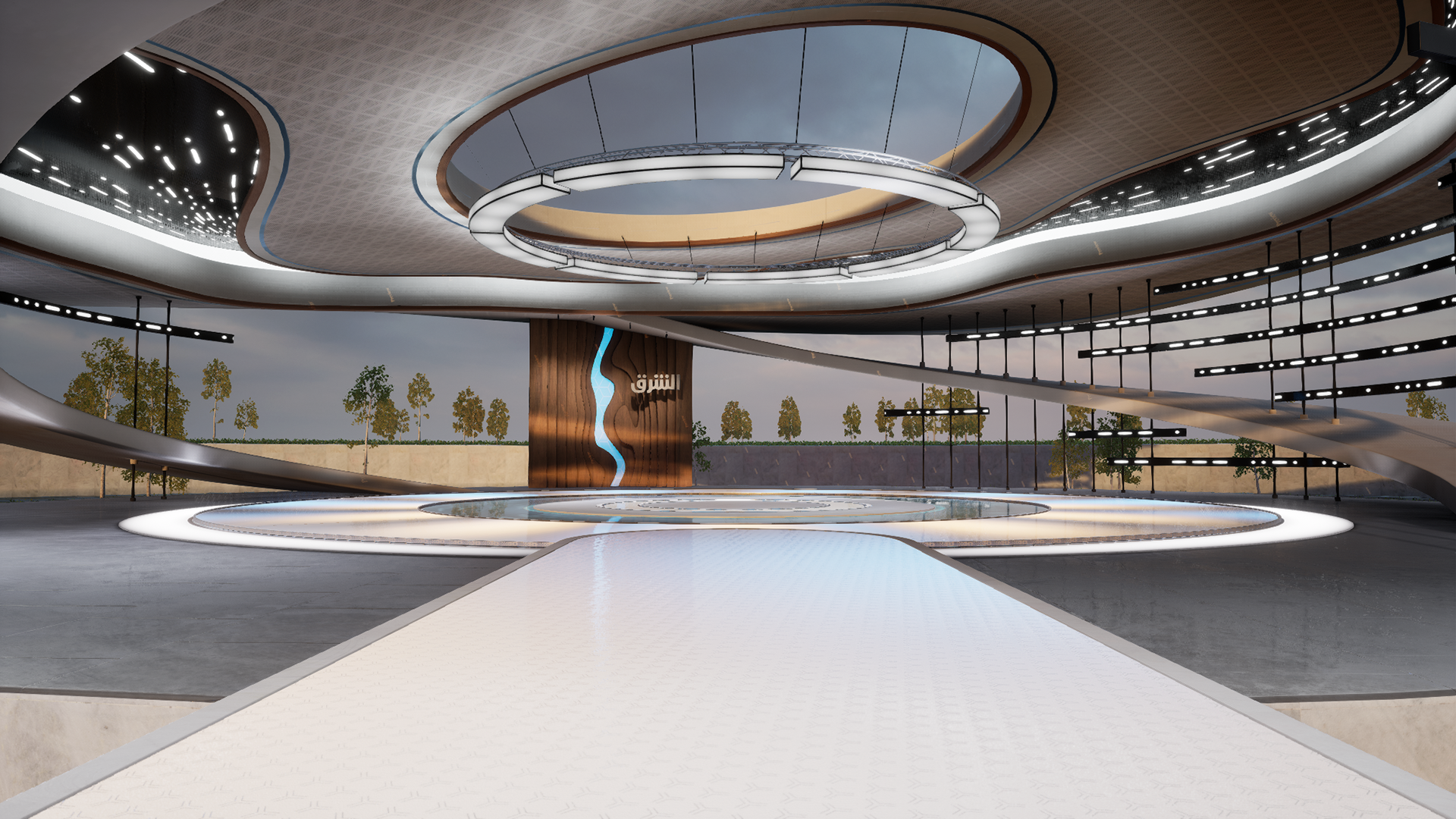 Bloomberg, the global financial information and news leader, and the Middle East's biggest publishing group,
Saudi Research and Marketing Group (SRMG) is ready to launch the latest addition to the Arabic broadcast media landscape: Asharq. 
The new 24/7 multiplatform channel will provide a premium financial news service in the arabic language.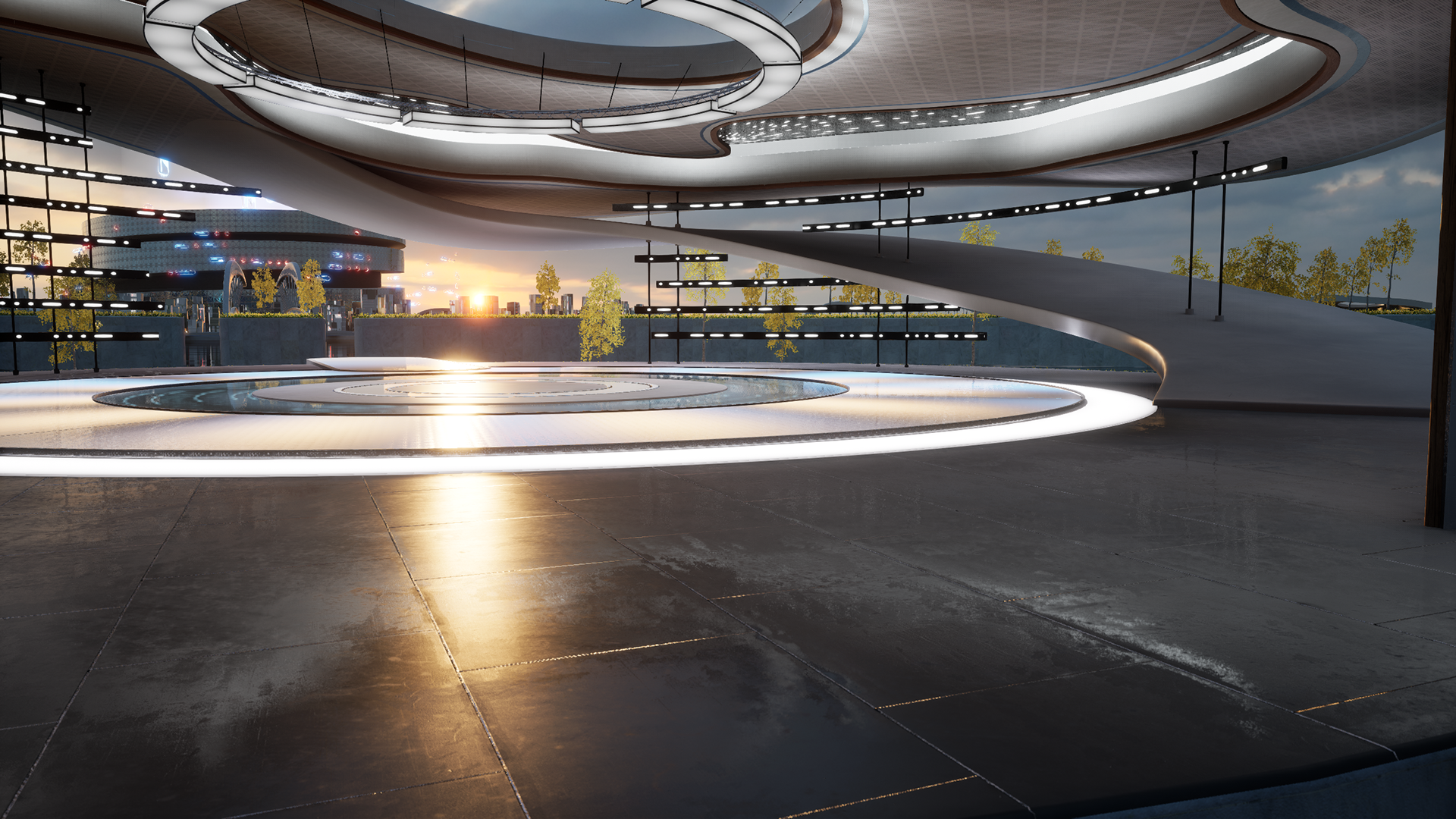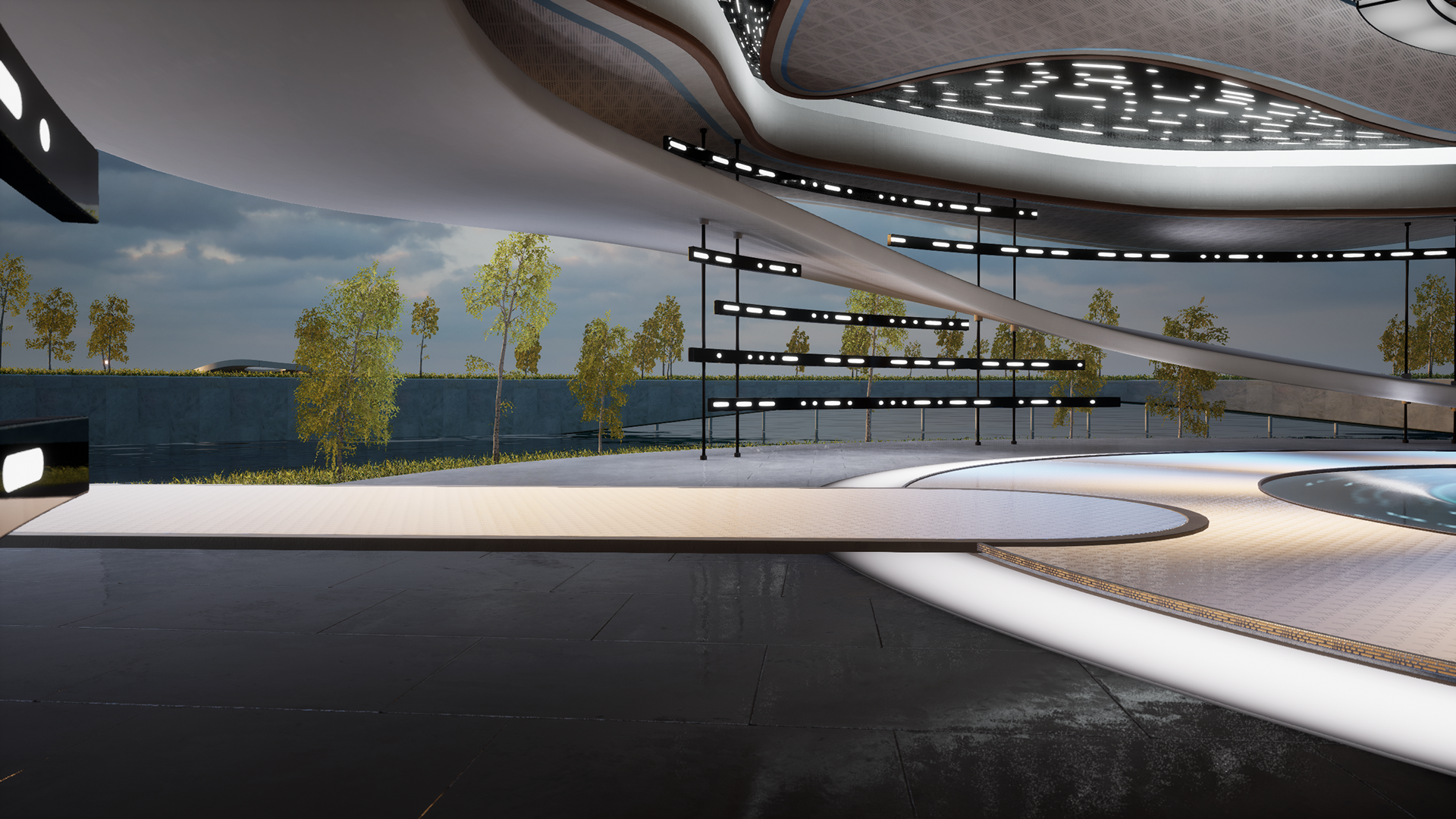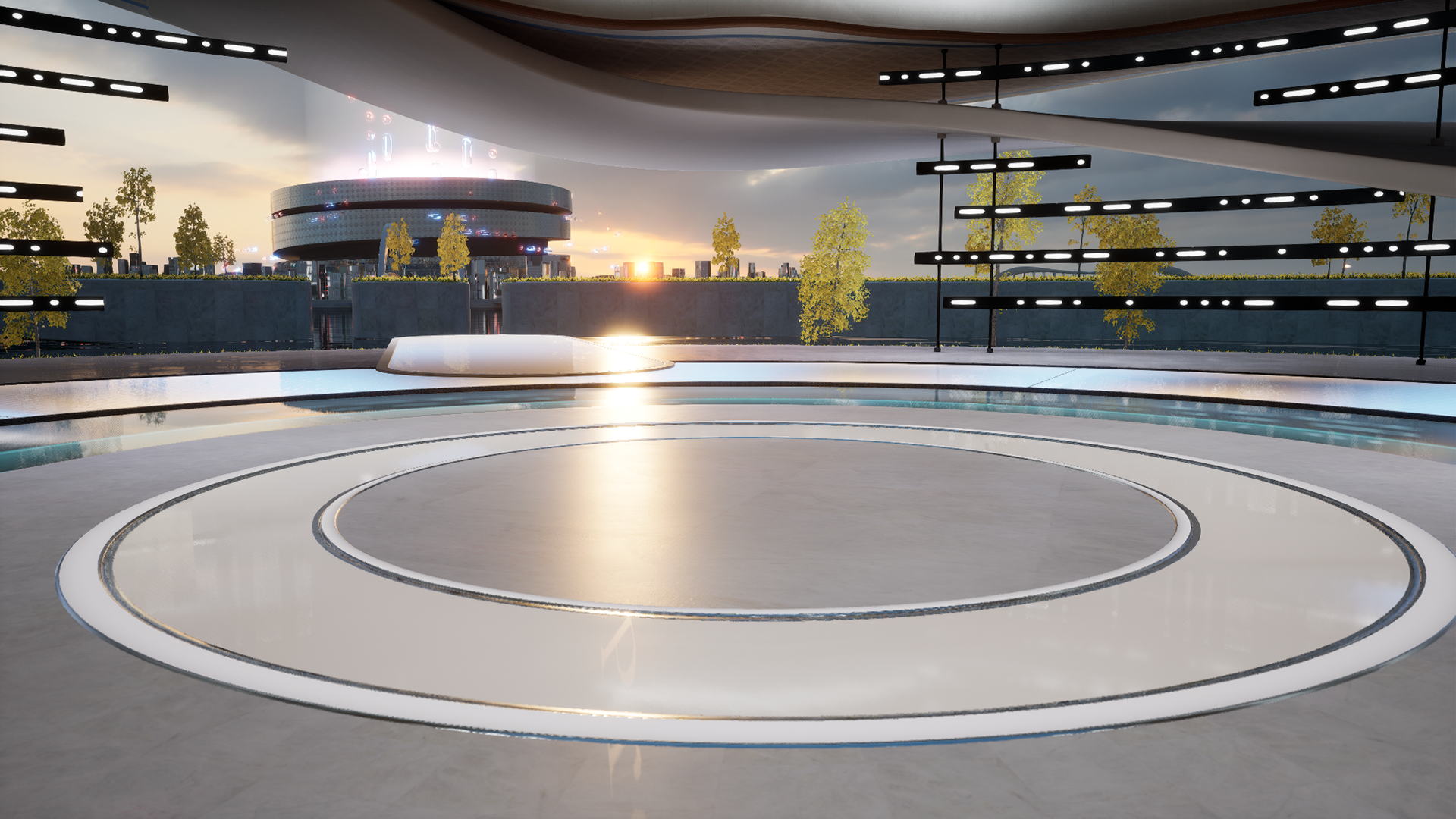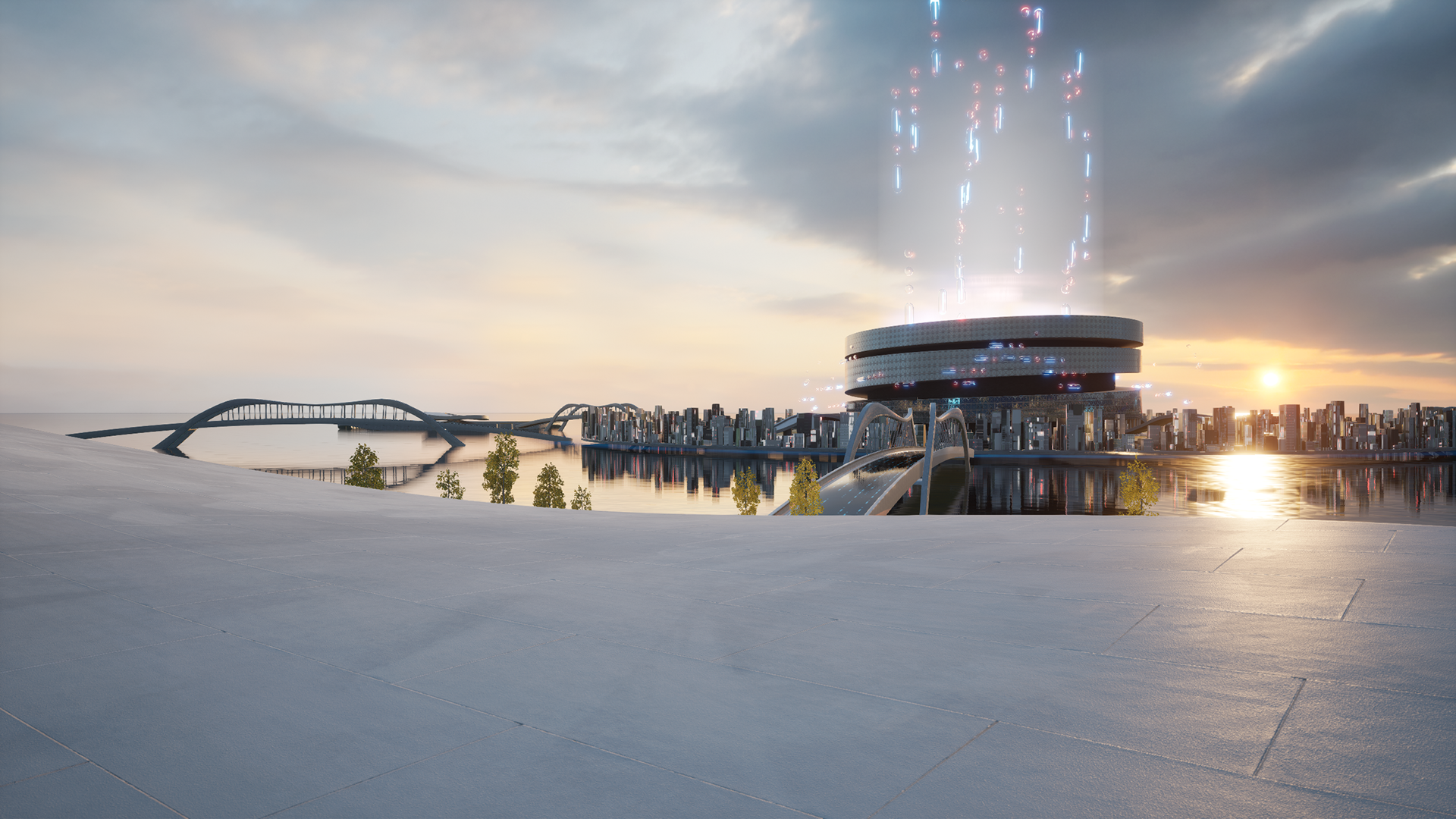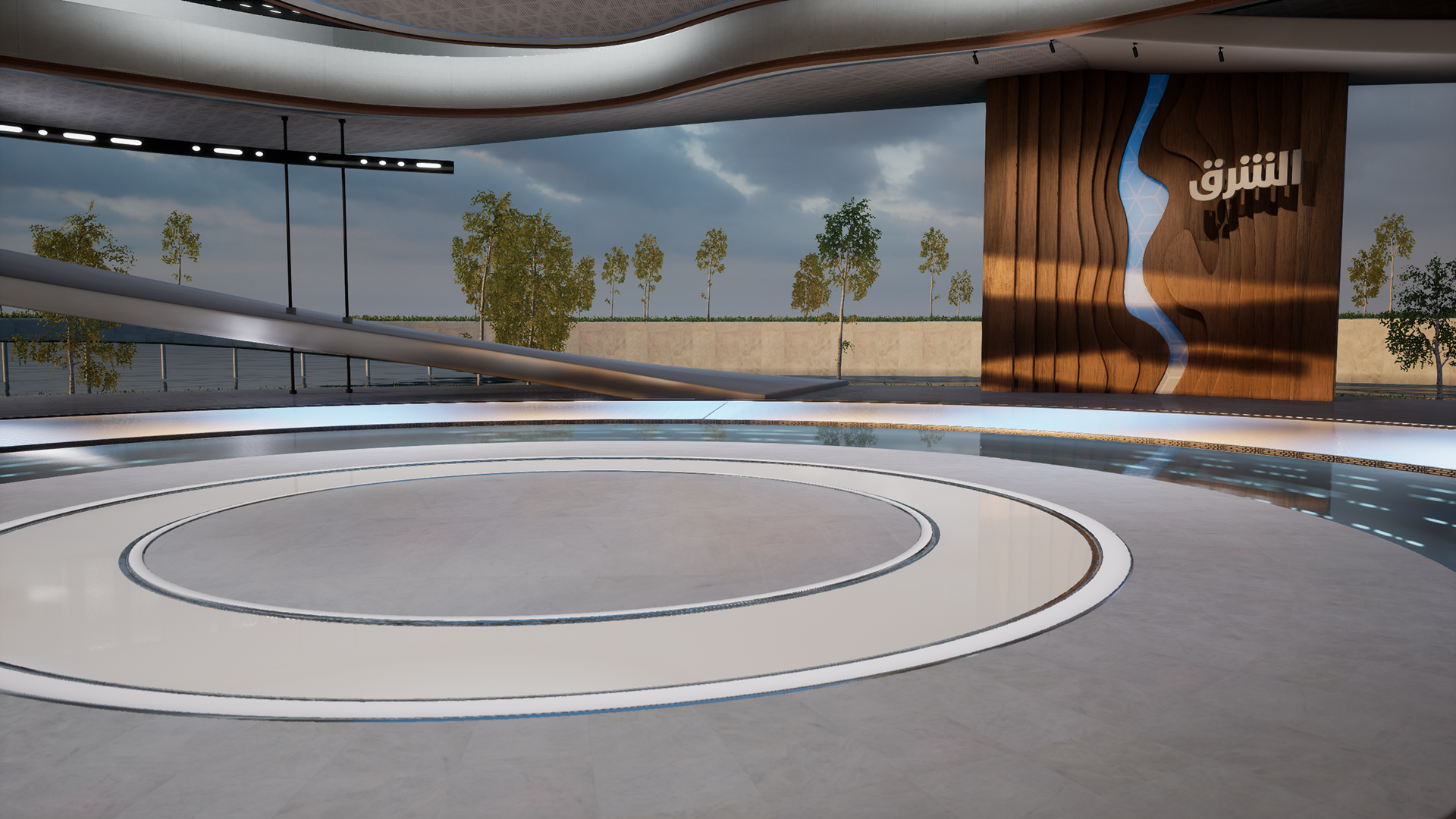 Studio in use example
In this example Bloomberg Asharq explained the differences between the american lockheed martin jets, F-22 and F-35.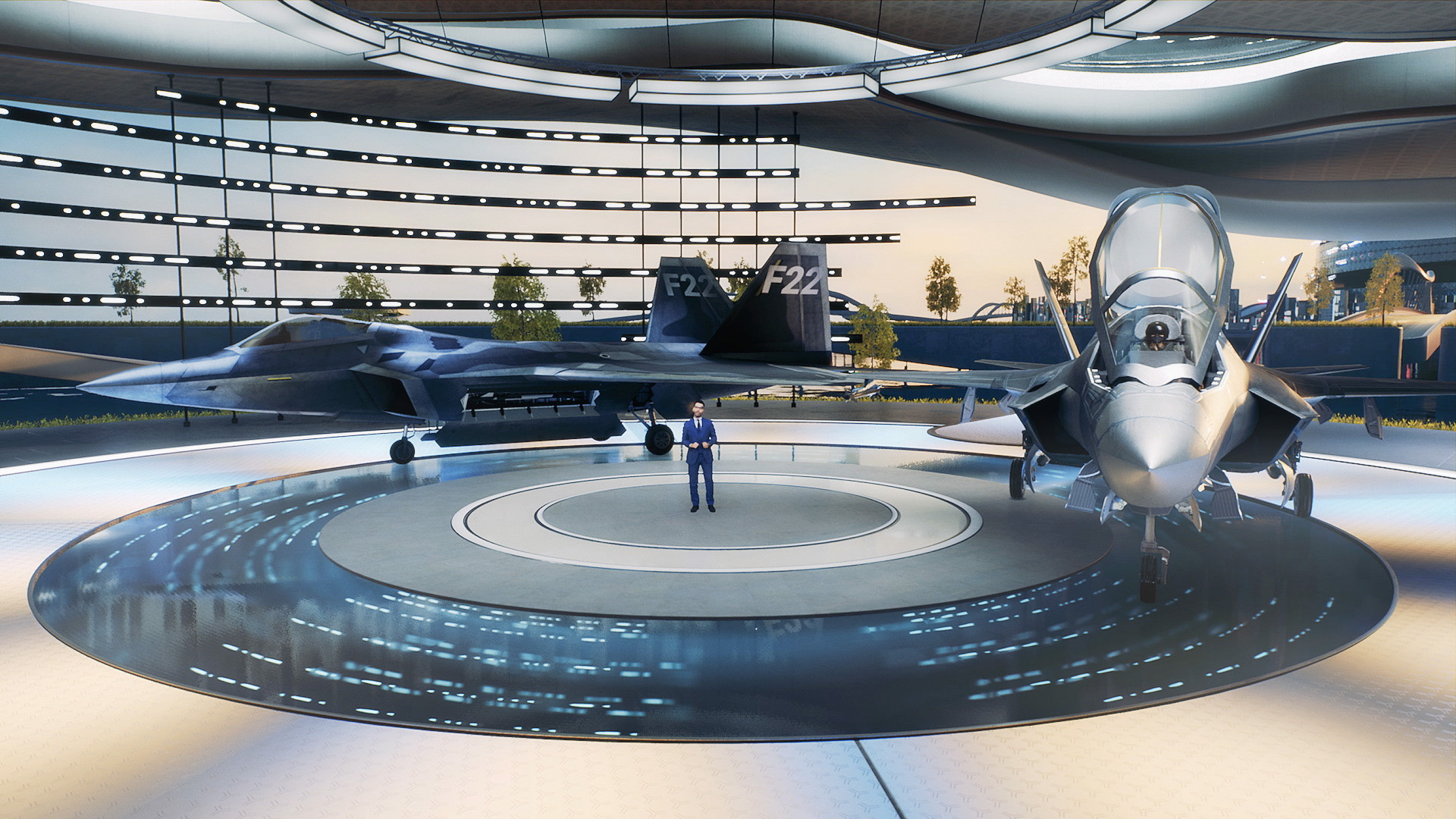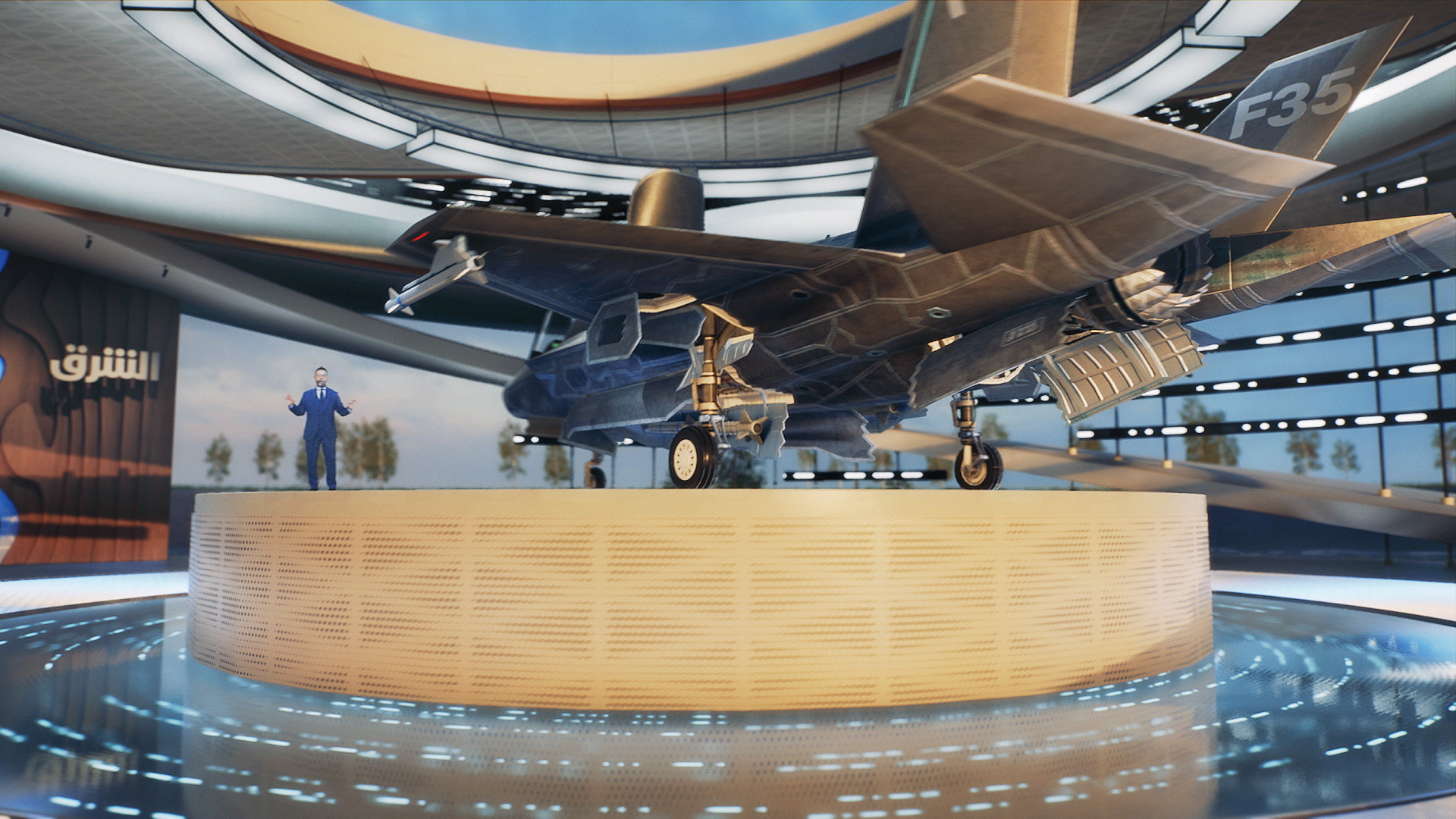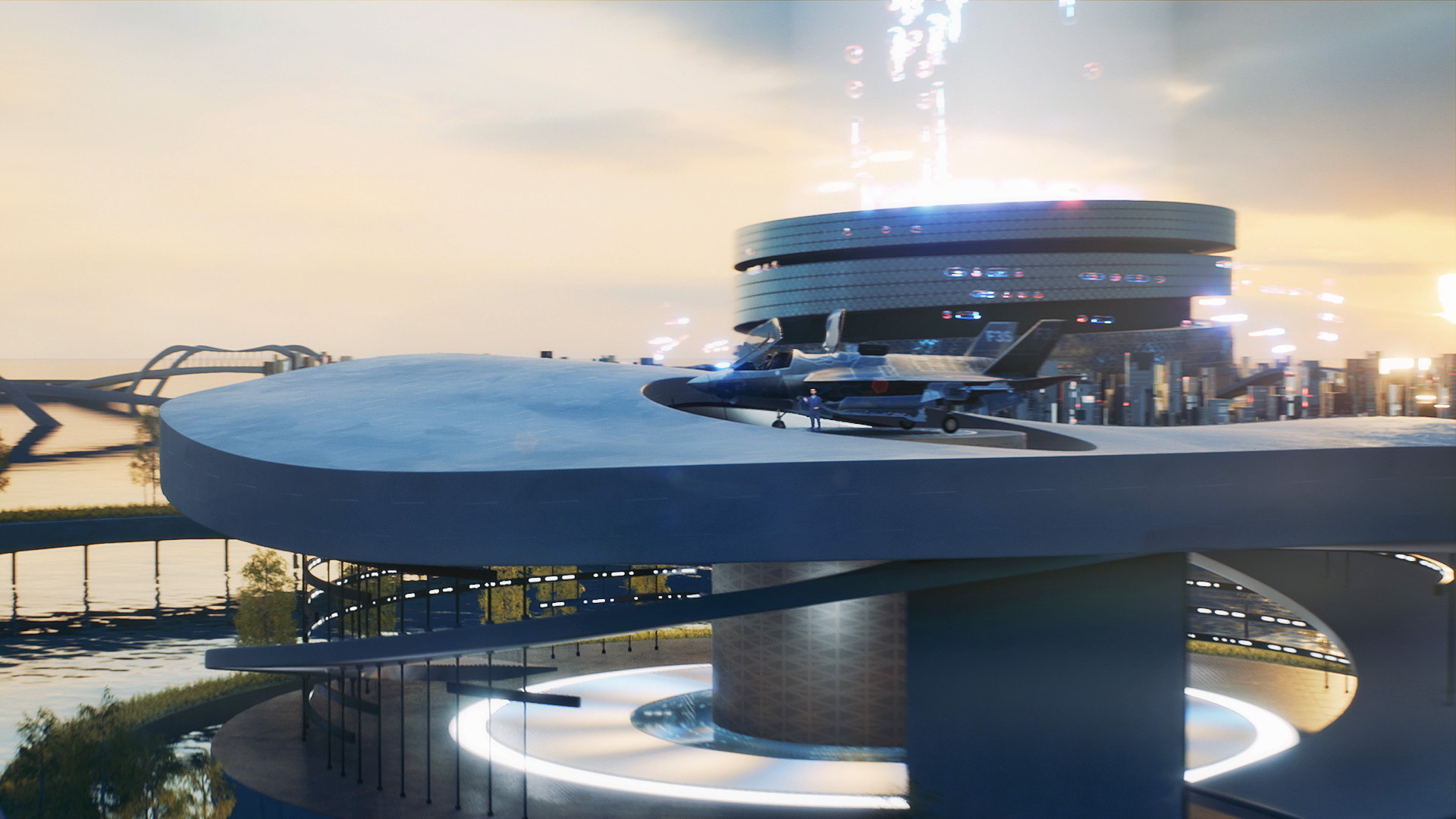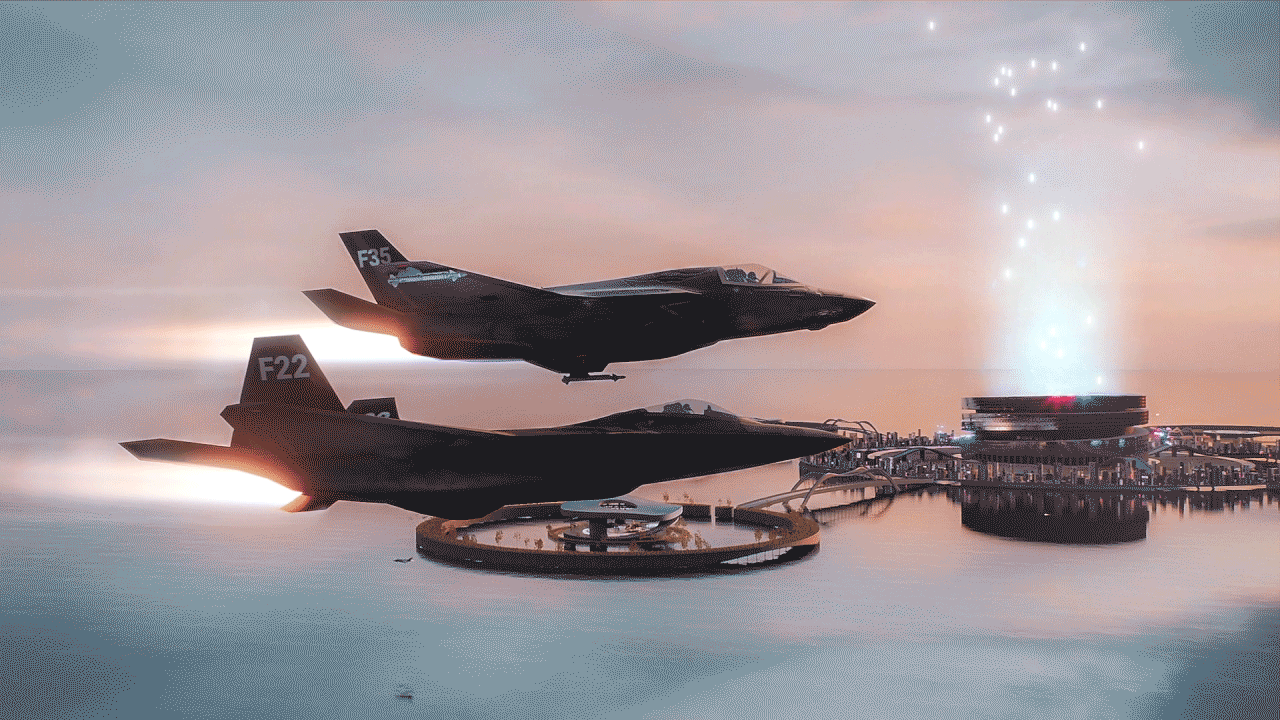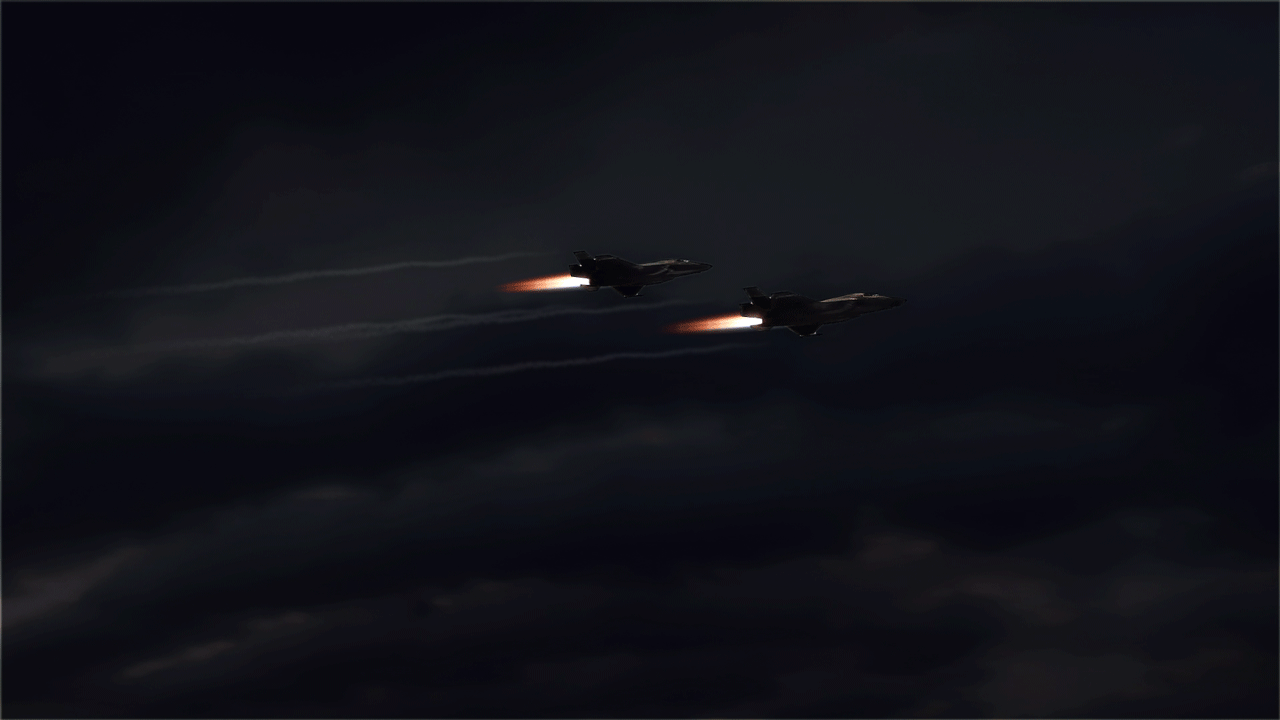 Bloomberg Asharq - Openers and idents
Apart from the main news, Asharq's visual studio has also been designed to accommodate 2 of their new shows in spectacular fashion: What Happened, their info-packed, fast paced news show and Colours of the East, a vibrant and energetic general update on cultural topics from hard news to light stories. The fully-virtual space is split up into various parts that are perfectly suited for the shows and allows the host to interact with visual elements and complete freedom and flexibility when presenting segments that take full advantage of AR.
First video: Openers
Second video: Idents
The idents:
Patterns
The first Ident was internally named Patterns, due to the "mix n' match" design of the elements used and a play on the logo concept touched on earlier: Circles. It starts with one of these circles rolling along and bumping into another part of Asharq's logo before all separated parts seem to be magnetically activated, and join together by floating slowly falling into place for a satisfying finish. The result is a clean and memorable image for Asharq.

Blocks
The second ident is one we named "Blocks" for the blocky nature of the wall that Asharq's logo is sitting within. It is also the ident that takes most inspiration from our morse code design concept, evidently shown in streams of them flowing into a surface completely made of white blocks, almost as if to collect all the information and sealing it within its logo, ready for the viewers to see.
Morse
The third and final news ident is a simple one, but one that is beautiful as well as bearing obvious inspiration from our morse code design concept as well. It features a collection of "Morse Tubes" that swing up and down, thus revealing Asharq's translucent logo that hides in clear view.